College of Software Convergence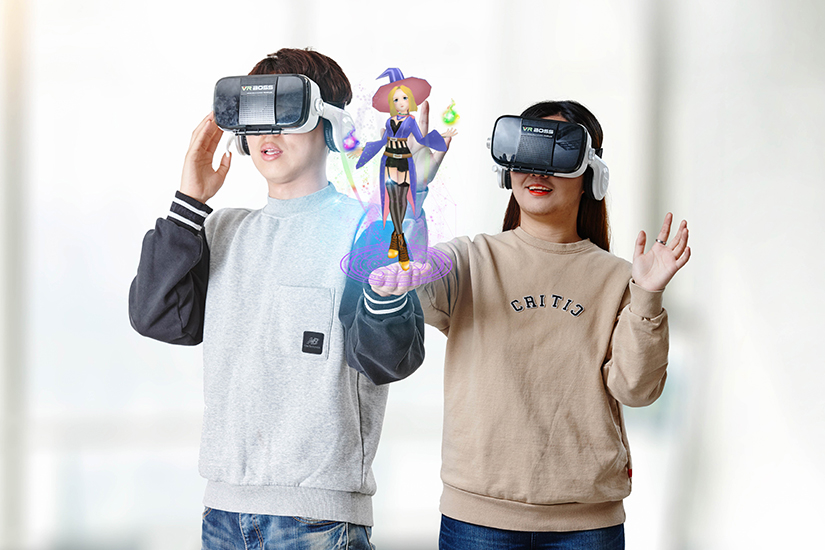 School of Techno-media Convergence
(Game and Multimedia)
Tel : +82-42-630-9270 / Fax : +82-42-630-9278
Training Game Development Professionals Producing Creative Ideas Using Game Engines
Train game professionals to plan and produce creative ideas using game engines
---
Department Overview
The Department of Game Multimedia is specialized in the planning, development and application of game and multimedia contents. It has excellent faculty, advanced equipment and facilities to learn practical game development through hands-on and project-oriented classes. We are working on industry-academia cooperation to understand the latest trends, specializing in industry experts, industry-academia cooperation projects, capstone design, and training on game engines of various genres such as FPS, RPG, and Arcade.
---
Education Goals
Provide training on game and content production based on creative planning and project performance
Train professional players in the gaming and multimedia fields
Game production tool basics, application of game engine, design of game concept, game system design, game structure analysis, game won design, game design, game character creation, game background creation, game object programming, game algorithm, game artificial intelligence, mobile augmented reality, game creation Learning projects, mobile game projects, etc.
---
Curriculum
| Year | Major Courses |
| --- | --- |
| 1st Year | Game Concept, Game Software Introduction, Sketching Method, Game Software practice, Game Analysis, Game Programming Application, Game Original Design, Game Manufacturing Tool, Creative Thinking and Software, Play and Culture |
| 2nd Year | Game System Planning, 2D Game Production Foundation, Game Object, 2D Game Content Production, Game Project, 3D Game Production Technique, Game Data Structure, Game Character Creation, 3D Game Contents Creation, Idea Creation |
| 3rd Year | Game Interface, Functional Game Research, Game Engine Application, Game Production Practice, Character Animation, Game Engine Practice, Graduation Homework Study, Game Engine Tool Application, Game Development Project, Game Production Application Project, Problem Resolution and Computer |
| 4th Year | Game Portfolios, VR Contents Development, Mobile Augmented Reality, Game Graphic Engine Study, Project Planning and Presentation and Game Artificial Intelligence |