College of Software Convergence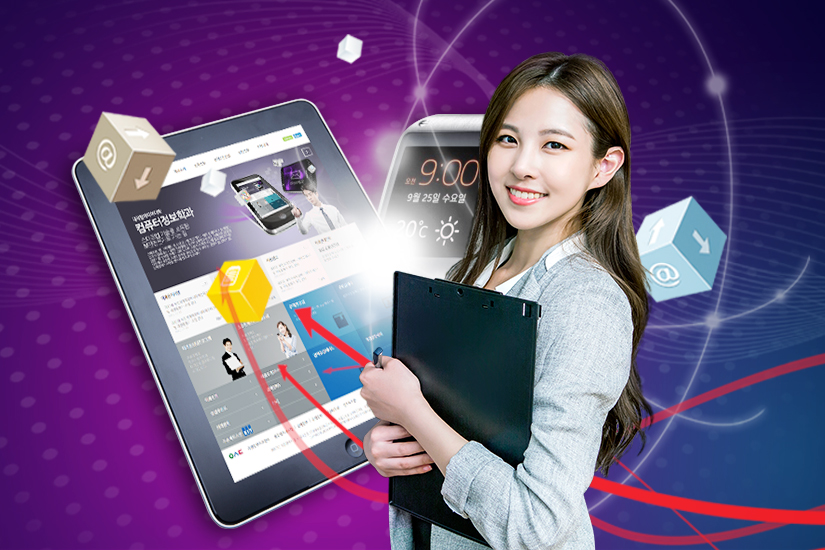 School of Information Technology Convergence
(Department of Computer Information and Security)
Tel : +82-42-630-9710 / Fax : +82-42-630-9719
Cultivating the Global Industry 4.0 Leaders for IT Convergence
IT Smart School for Advanced Jobs based on Convergence Technology
4 semesters program organized by Woosong University to Train Convergence Technical experts.
Development of the next generation global management leader with IT knowledge Combined with the Fourth Industrial Revolution.
---
Department Overview
A computer security officer is a faculty member who can train competent professionals at a time when network security becomes more important. Our department is equipped with research facilities, lecture facilities, and industry-academic cooperation systems. The database, network, programming language, and special education courses, are all required by the industry. We have developed special education courses in order to provide a professional education, such as direct access to the site. Our professors are also academic and practical; they are highly adaptable in the field of practice. Our graduates become technical experts from experienced IT-related industries. There are many opportunities for employment due to industry internships, and overseas training and employment are also linked if you want to work in China, Japan, and the United States. The employment program is operated by linking the special curriculum.
---
Education Goals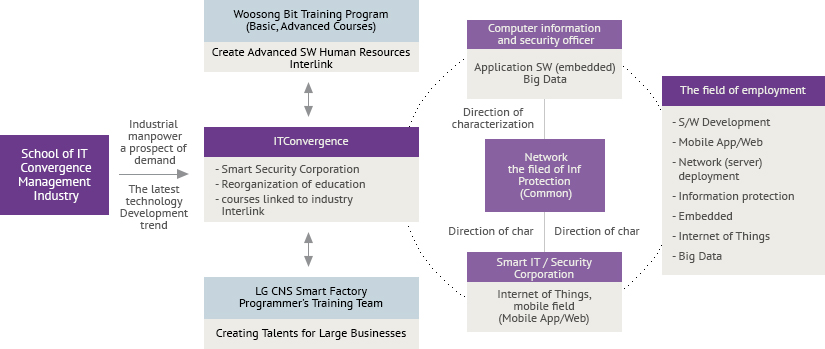 ---
Curriculum
| Year | Major Courses |
| --- | --- |
| 1st Year | Programming introduction, Web programming, ICT, Structural programming, Practice mobile apps, C programming, Operating system exercise, C programming project |
| 2nd Year | Data structure exercise, Computer network, Mobile processor, Object-oriented programming, Information processing practice, Database, Java programming, Programmer /UIUX Short-term Team project |
| 3rd Year | Advanced Programming/UIUX Design, Programming process/UIUX Course, Programming/UIUX Specialist Team Project, Software engineering, Creative Design, Wireless and wireless network security, Java application programming, Big data security project |
| 4th Year | Creative Design 2, System Security practice, Big Data Statistics, Big Data Computing Practice, Embedded system |