Hotel Management students present at the 2nd International Students Conference on Academic Multidisciplinary Research 2022
writer : 관리자
|
Date :
2022.05.27
|
Hits : 451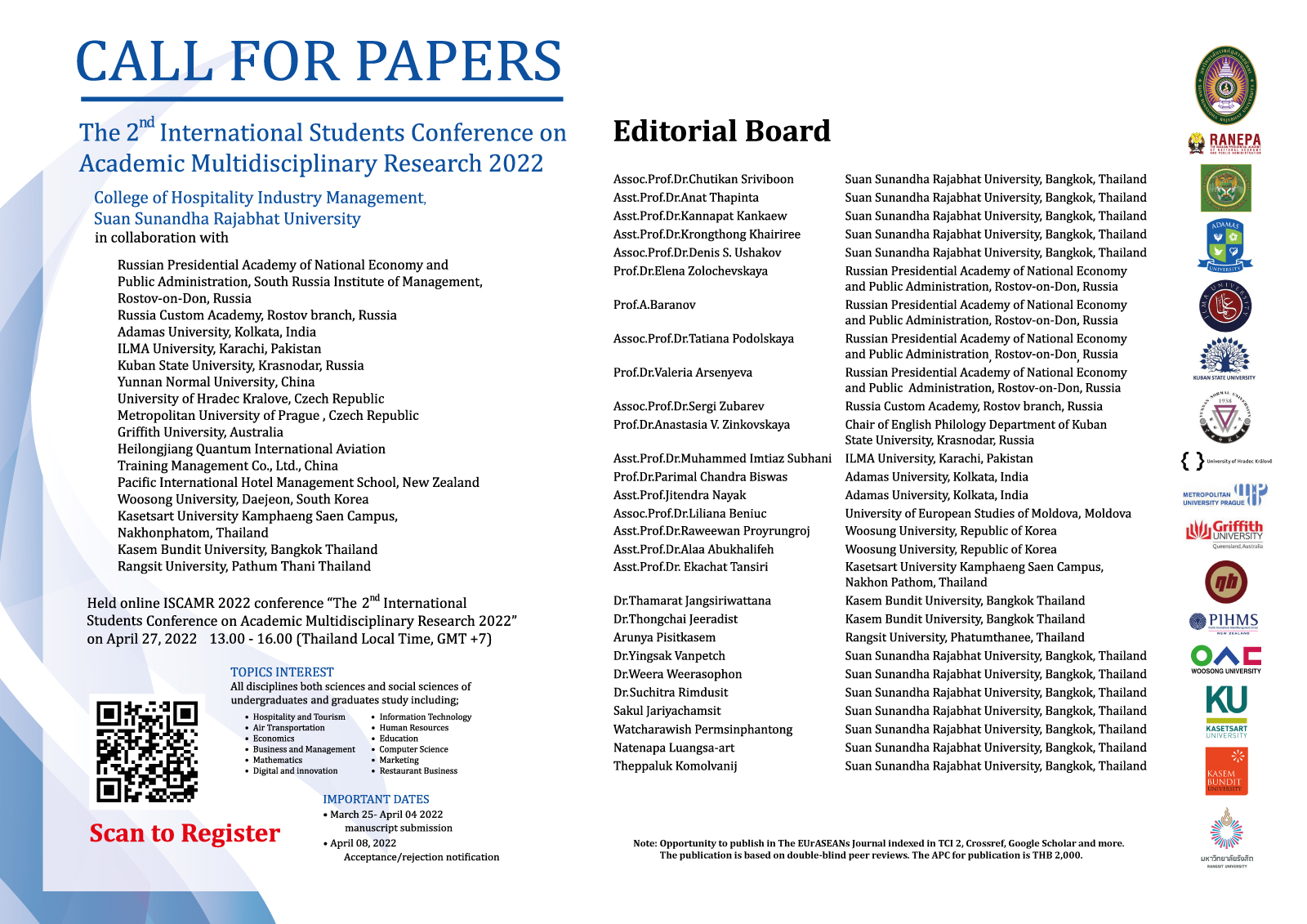 Students from Woosong's Global Hotel Management Program, part of the Endicott College of International Studies, recently took part in the 2nd International Students Conference on Academic Multidisciplinary Research 2022. Our students answered the call for papers, and three were accepted for presentation at this year's conference which was held online and hosted by The College of Hospitality Industry Management Suan Sunandha Rajabhat University in Thailand. Participants who presentated their research included:
Dilshodbek Mahmudis with Professor Alaa Nimer Abukhalifeh
"The Impact of Covid-19 On the Olympic Games in the Host Country"


Ozoda Temurova with Professor Alaa Nimer Abukhalifeh
"The Impact of Brand Value on Brand Competitiveness"


Sardorbek Kodirov with Professor Alaa Nimer Abukhalifeh
"How Sport Events Affect Countries Tourism? (Case of Middle East)"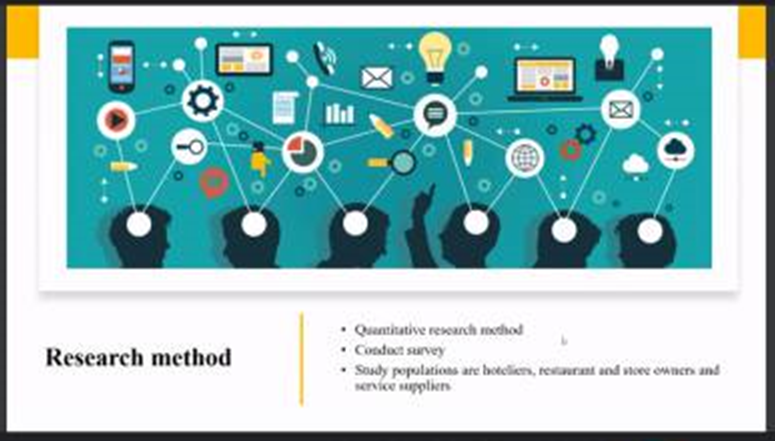 The students were able to showcase not only how much they have learned in the Hotel Management program, but also, how much our faculty pushes our student body to stay at the forefront of the Hospitality Industry. Even in this online conference, having the experience of presenting in front of people from more than 16 different universities gives our students invaluable soft skills experience and will be able to translate to their future careers.
In adittion to the student participants, two of our faculty members were asked to participate as chairpersons for the competition, these include Professor Alaa Nimer Abukhalifeh and Professor Raweewan Proyrungroj. Congratulations to the participants for a job well-done!