The New Issue of On-Track Magazine
카테고리 :
|
작성자 : Admin
|
작성일 :
2019.01.02
|
조회수 : 143
The New
Issue of On-Track Magazine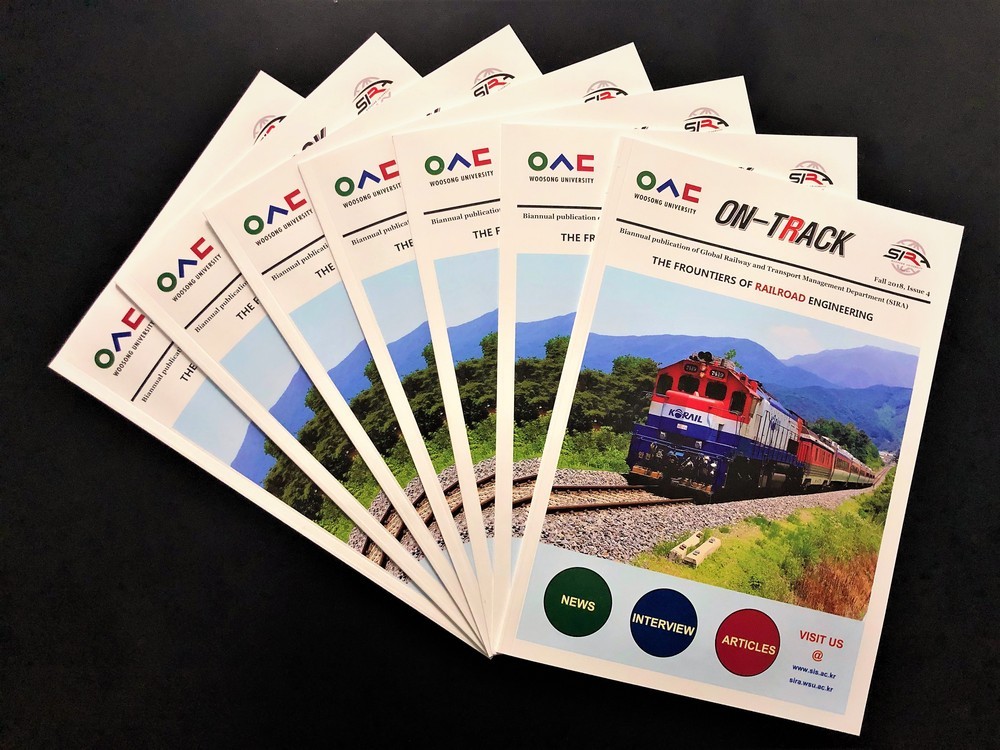 SIRA has published the 4th issue of On-Track, bi-annual SIRA departmental magazine for Fall 2018. We appreciate the overwhelming contribution from our faculty and students for this issue.
The highlight of the issues is the interview of Dr. Sung Hyun Beak, Director of Research Planning Division at KRRI who discussed various prospects of the global and Korean railroad industry. Other regular categories include articles, departmental news, gallery etc. It also includes a news article on unprecedented achievement by SIRA student to publish research article as the first author in a reputed international journal. There are more … To find out more please grab your copy of On-Track magazine from the TA office in building W19.